Updates
New ATO KHI:

The construction for SereneAir's airport ticketing office at Karachi has completed successfully. It is situated at level-2, in front of domestic departure.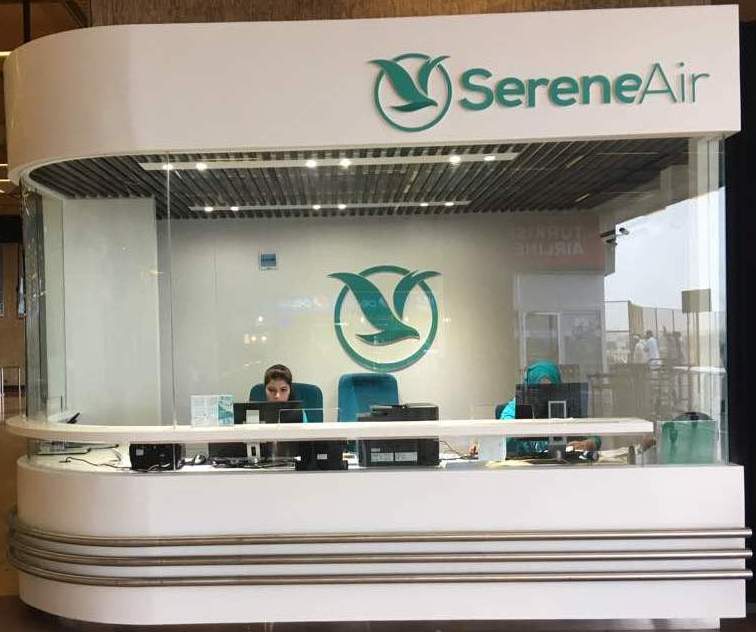 Press Release:

SereneAir fleet comprises 3 Boeing 737-800s which are world renowned for their efficiency, safety record and innovative design. SereneAir promises quality and excellence in service. more
Media Watch
Aircraft's Reception:

SereneAir welcomes its first brand new Boeing 737-800 NG aircraft.
100 Days Since Go Live:

SereneAir completes 100 days since the go live date.